Masks failed to muzzle smiles on Wednesday at Norbrock Stadium.
COVID-19 felt kennelled, if only for an hour, while the Kamloops NorthPaws were unleashed on the West Coast League.
The expansion baseball team's lead dogs — owners Jon Pankuch, Norm Daley and Neal Perry — ambled toward home plate, serenaded by Baja Men, its Who Let the Dogs Out barking over loud speakers.
"It's been a long journey to get here," Daley told KTW. "And it's nice to finally be here."
The physically distanced unveiling ceremony provided a first look at the league's 14th franchise, which is scheduled to begin play next June, providing the pandemic's jaws loosen.
WCL vice-president and Bellingham Bells' owner Glenn Kirkpatrick was in attendance, and not just for token league representation.
Kirkpatrick, who lives in Surrey and keeps a cabin near the Kamloops area, spurred the process about two years ago, prodding Daley and Pankuch, whose interest in bringing collegiate baseball to the city spans more than a decade.
With Perry on board and Kirkpatrick pushing, the process moved quickly and a lease agreement for Norbrock was reached with the City of Kamloops, which was represented by Mayor Ken Christian and others on Wednesday.
So, how much does it cost to buy a WCL franchise?
"I'm not going to disclose that," Perry said with a laugh. "Let's just say, my wife will be listening to this, so we're just going to say it's a good investment for the community. I'm just going to leave it at that."
Kirkpatrick may have put Perry in the dog house.
"It depends on the city, but West Coast franchise fees are between 300,000 and 500,000 dollars U.S.," Kirkpatrick said.
Pankuch said the team's budget is expected to be between $750,000 and $1 million, with costs including stadium rental, travel, accommodation, gear, food and beverage, advertising and employee salaries.
"There are no misconceptions. You've got three guys who know we're not going to make a ton of money," Pankuch said.
"This is a community venture for us. This is all about getting people to the ballpark and having some fun. We have a great facility that, in our eyes, has been under-utilized for years."
Sports Turf Managers Association, a non-profit, professional association for men and women who manage sports fields worldwide, named Norbrock Stadium its field of the year in the 2018 schools and parks baseball category.
The gem was shining on Wednesday, not a cloud in the sky, its dirt well-manicured and mountainous backdrop on glorious display.
"I picture a great crowd," said Daley, asked to look up at the stands and paint a picture. "We have families involved. We'll probably have a family section, have a mascot that entertains the kids. We'll have other activities around the ballpark.
"We'll have a great food experience, something where people are saying, 'Wow, that was great. That was awesome.'
"People have a few pops and it's just a hot summer night in Kamloops watching baseball, having some peanuts, too."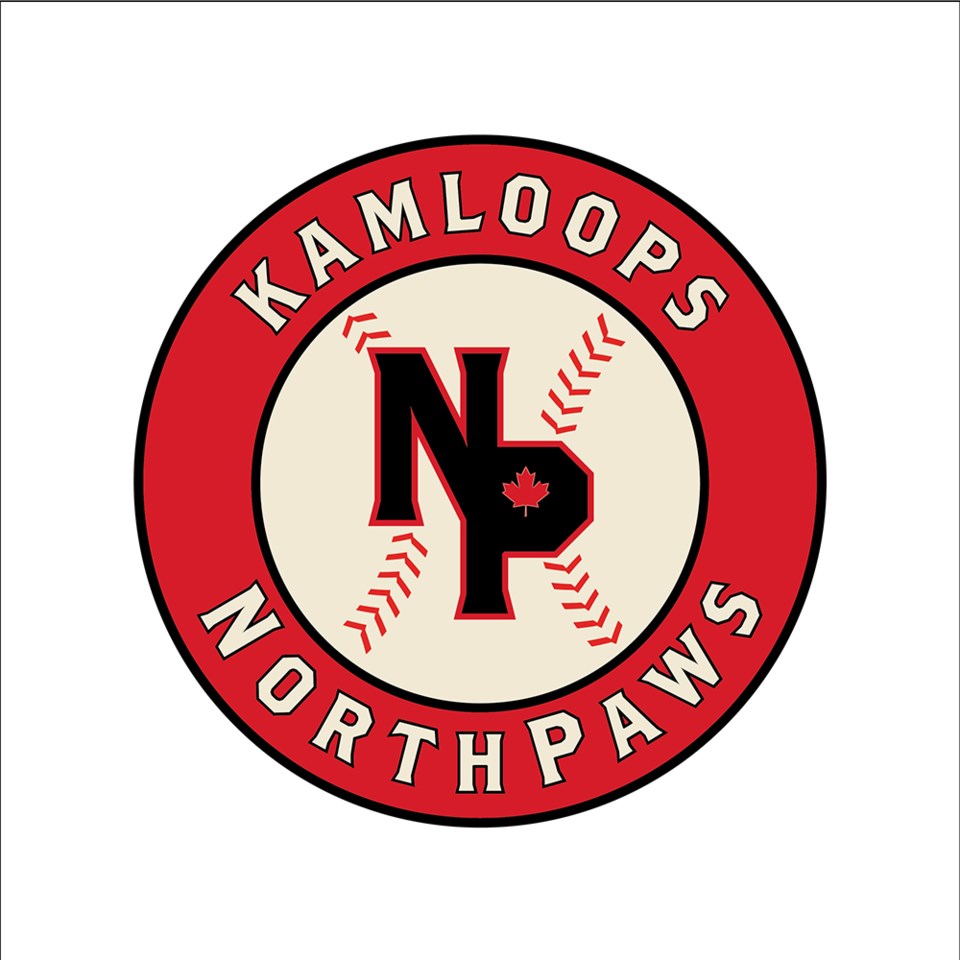 An adult ticket is expected to cost $15, said Daley, who noted children's tickets will be discounted and details on family packs that include food and beverage are still to be ironed out.
"Come out, have a hot dog, have a pop and get in with your children and not pay an arm and a leg," Daley said. "We're trying to be competitive and fair."
The league is populated mostly by Americans, including NCAA Division 1 and 2 athletes and junior college players looking to stay sharp with high-quality ball in the summer.
Each of the owners expressed desire for Kamloops representation on the roster, Canadians who can compete and help sell tickets.
"I think, last time, we counted 2,600 seats in this place," Pankuch said, noting he would like to see temporary seating, tents and VIP sections at Norbrock, perhaps where the bullpens currently sit. "We would love to be able to see bums in every one of those."
Sean Wandler, a longtime Kamloops Minor Baseball Association executive and former coach of the midget AAA Kamloops RiverDogs, has been tasked with helping the NorthPaws find a coaching staff.
Pankuch expects to hire a manager within the next four to six weeks.
"Once we get that coach picked, feelers will be out on where players want to go and the team will come together pretty quickly," Pankuch said.
Players do not pay to play. WCL teams do not pay players.
Daley said revenue streams include ticket sales and business partnership packages, along with sales of food, beverage and merchandise.
Among concerns is how the pandemic may affect the 2021 WCL campaign, which is slated to include 54 regular season games — 27 home and away.
"We really have to have the fans to be able to play," Daley said. "Without that, I think we'd have to postpone in 2021. But we're going to move ahead like we're going to be playing."
No decisions have been made on divisional makeup for the 2021 season, said Kirkpatrick, who hinted at more imminent WCL expansion.
"We are a 14-team league now, but not for long," he said. "The league is expanding, so divisions will happen naturally."
Pankuch highlighted the league's long list of Major League Baseball graduates and teased WCL partnership with the Bigs.
"There's a lot of work going on behind the scenes with the relationship with the majors," Pankuch said. "I think you're going to see some announcements. This league has a lot going on behind the scenes.
"That was one of the reasons we took so long to get to this point. We wanted to pick the right league."
Daley's interest in bringing a baseball franchise to the city first piqued with a swing and a miss in 2008, when the Golden Baseball League was looking to set up shop in the Tournament Capital.
Opportunities, along with whispers and rumours, have popped up since, all foul balls until November, when a membership agreement was signed with the WCL.
A hush-hush launch party was planned for March, but the pandemic forced its postponement. A June date was set for the grand reveal, but the cancellation of the 2020 season pre-empted the hootenanny.
The dogs had their day on Wednesday.
"We can finally talk about it," Pankuch said. "Thank goodness.
"Now the work begins. People have choices. It's entertainment dollars. It's up to us to earn their respect."
THE TEAM NAME
Ownership agreed on NorthPaws for the club name, the North denoting pride in being a Canadian team, the Paws, dog paws, to show cohesion with local baseball programs such as the KMBA RiverDogs and TRU WolfPack.
NorthPaws is also a play on southpaw, another term for left-handers. Perhaps the Port Angeles Lefties will join the stable of Kamloops rivals, which is sure to include the Kelowna Falcons.
Daley said Kamloops Kermodes was bandied about, but the league already includes the Cowlitz Black Bears.
COLOUR SCHEME AND LOGO
Perry chuckled when asked about stress caused by team aesthetics.
"Team name and logo were probably two of the hardest things we had to do," he said. "The colour scheme was a long debate, too."
In the end, red was chosen to show national pride, a nod to the Canadian flag, and black and off-white cream were picked to provide a throwback feel, Perry said.
Nanaimo will also join the WCL in 2021.
The club will have dual names — the Nanaimo Night Owls, for evening games, and Nanaimo Bars, for afternoon games.
Perry said Kamloops will not do the same, but he expects the NorthPaws will have fun with multiple jersey designs.