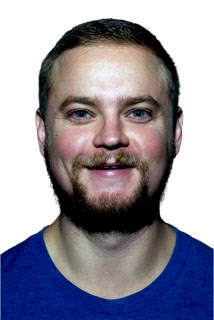 So that's what it feels like.

That's how fans feel when 6,000 strong vicariously harpoon the Ogogopo, leaving its innards to freeze on the Kamloops Blazers' B at centre ice.

They haven't felt anything like that in a long time — a 5-1 victory over the institution inside a sold-out barn.

What they have felt, at least a few of them, is disillusionment with the system, which they perceive to be the WHL and the Kelowna Rockets, the devious alliance that rules them all.

Some Kamloops fans have crazy theories, like the one in which their team's 2020 Memorial Cup bid was pointless because the Rockets were in the mix. With Bruce Hamilton involved, the Blazers were drawing dead, some of these fans will tell you.

For those conspiracy theorists, Tuesday night at Sandman Centre must have felt therapeutic.

They may have been feeling something like another group of jilted Blazers' backers, those lunatics who keep talking about Game 6 of a first-round playoff series between the B.C. Division rivals, a tilt held in Kamloops on April 2, 2017.
WHL commissioner Ron Robison's role in a crucial goal review that night was a little fishy, according to them.

Somewhere Connor Ingram is smiling, harking back to the days after that game, when a 15-second Rockets-related diatribe was worth $500 of Tom Gaglardi's money.

That must have felt good.

What didn't feel good for Blazers' fans — even the sane ones, those who don't quite believe Robison and Rockets' owner Hamilton are lightsaber-holding members of an Evil WHL Empire — was watching Tomas Soustal celebrate a Game 7 OT winner on April 4, 2016.

Pictures of the swan dive may even be tucked away in their memories, occasionally rearing to show flashes of Soustal's majestic breaststroke performance that followed. He damn near swam from blueline to blueline that night at Prospera Place.

Maybe they were watching the disheartening defeat on a webcast. Perhaps they were listening on the radio. Some were refreshing phones at Sandman Centre, where Canada was busy losing in overtime to the U.S. in the World Women's Hockey Championship gold-medal game.

No matter where they were, they shared one thing in common — they weren't feeling good.

Losing eight straight to their rivals from the Little Apple last season wasn't exactly cause for a night out at the Grotto, either.

And those same fans might not have been feeling great on Tuesday when Kamloops and Kelowna were tied at 1-1 heading into the third period of a rare WHL play-in game, knowing the loser would be done for the season while the winner advanced to Round 1 of the post-season.

They knew how it was supposed to end, with Hamilton, who was in the building for the do-or-die contest, tipping back a glass of white at Moxie's across the street after the game, thinking about how victory tastes even sweeter when drinking Gaglardi's wine.

That buzz in the building was turning into nervous energy. Pits were growing in stomachs. Tickers were tested.

The Blazers were not going to pick up 11 of 12 points to finish the regular season and beat the Rockets three times in less than two weeks to complete the most improbable of runs to the post-season.

No way. Not possible.

So how did they feel when their boys scored four straight third-period goals to slay the beast 5-1? Lake monster guts were everywhere.

Roars like that — explosions that nearly sent the Sandman Centre roof to Vavenby — have been rarer than Ogopogo sightings in recent years.

Now these fans, both moon-landing deniers and the reasonable, know what it can sound like when everyone actually turns up.

But how did it feel to exact a measure of revenge, to know their team will be on Vancouver Island this weekend for post-season games against the Victoria Royals while the Rockets are calling around to see which Kelowna tracks are issuing tee times?

Kamloops' 21-year-old captain Jermaine Loewen has been around for a few years.

He was asked how it felt to have this win come against Kelowna, queried about the Memorial Cup bid defeat and some of those bounces and calls that often seem to go the Rockets' way.
It's reasonable to suggest he feels similar to most Blazers' fans.

"It feels fricking amazing," Loewen said.

EXTRA FRAME: Kyrell Sopotyk, Kobe Mohr (game winner), Connor Zary, Brodi Stuart and Loewen had goals for Kamloops. … Dylan Garand stopped 27 shots between the pipes for the Blazers. … Mark Liwiski tallied for the Rockets. … Rockets' starting netminder Roman Basran allowed four goals on 30 shots before he was pulled at 10:12 of the third period and replaced by James Porter, who stopped all five shots that came his way. … The Royals will play host to the Blazers on Friday and Saturday. Games 3 and 4 of the best-of-seven Round 1 series will be played on Tuesday and Wednesday at Sandman Centre.