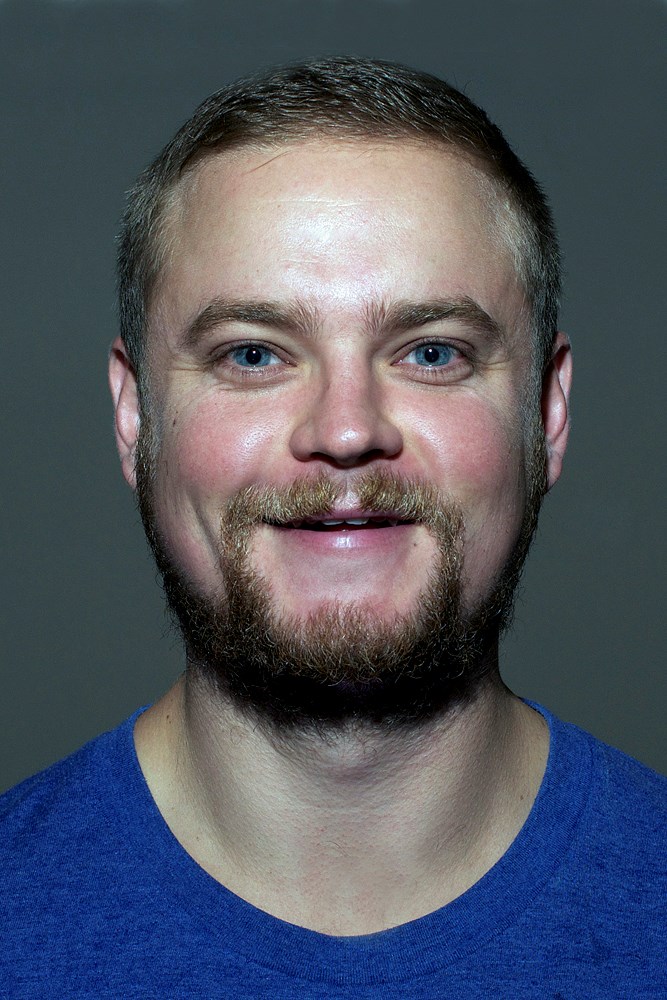 So, the part-owner of a WHL team applies to be the head coach of his own squad, but doesn't get the gig.
Darryl Sydor instead accepts the associate coach position to flank Shaun Clouston, the wily veteran who becomes the zillionth head coach since the Tom Gaglardi ownership group bought the Kamloops Blazers prior to the 2007-2008 campaign.
Scenarios in which this goes wrong are possible to envision, but I doubt it will fail.
They got it right this time.
Sydor cares for the players, the organization and his family, the latter now united at home in Kamloops. The former NHL great's time will come.
Meanwhile, there are worse places to be than working in your own backyard, surrounded by those closest, while learning from the winningest head coach in Medicine Hat Tigers' history.
The two-time Stanley Cup champion and former NHL assistant coach will also have plenty to offer to Clouston, who, in Blazers' terminology, recently retired from his positions as head coach and GM of the Tigers.
The new man in charge was a breath of fresh air at a press conference on Wednesday inside the Blazers' dressing room, speaking candidly about his abrupt exodus from the place he called home for 16 seasons.
Clouston likened his firing to a punch in the gut. The pain was still lingering on his face.
I'm guessing his first instinct was to answer with a haymaker, but as he explained, he learned from poorly handling a similar situation with the Tri-City Americans in 2002-2003 and is opting to turn the page graciously.
Revenge will be up for grabs in early November when GM/head coach Willie Desjardins and the Tigers come to town. Clouston said, at this point, he feels that clash will just be another game on the schedule.
It won't be.
GM Matt Bardsley was recently hired last June when the Blazers announced Serge Lajoie would be head coach. My belief is Bardsley had more autonomy in the hiring process this time around.
Clouston is his guy.
Clashing personalities could wreck the partnership and nothing but time will prove how well Clouston and Sydor get along, but it's clear they want the same thing — to develop young hockey players and win games.
They're committed to making that happen. Together.
Well-functioning dressing rooms often feature an assistant coach who plays the good cop, someone players can spill to or joke with when the bad-cop head coach is wielding his nightstick.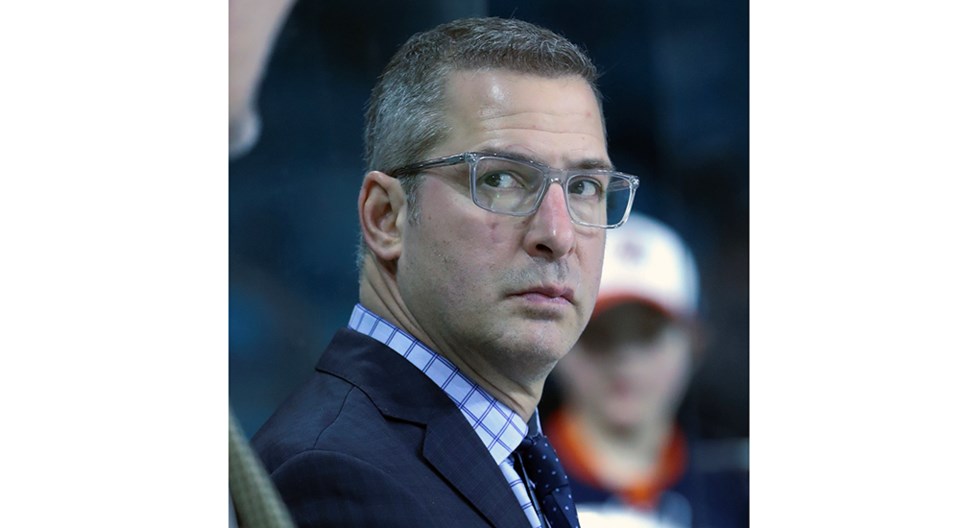 In Sydor's often icy stare I don't exactly see Paul Blart Mall Cop, but I don't yet know him well enough to pass judgment on his personality behind closed doors and I'm told there is more Starsky and Hutch to his Law and Order than revealed in that glare.
Plus, there's Chris Murray, the Blazers' part-time assistant coach who can play that role perfectly. He's good police.
And Colin (Toledo) Robinson, whose contract extension was announced on Thursday, is chief of that department.
The Blazers have had eight head coaches (Guy Charron twice), three of whom were fired mid-season and replaced by an interim bench boss, since the Gaglardi group took over.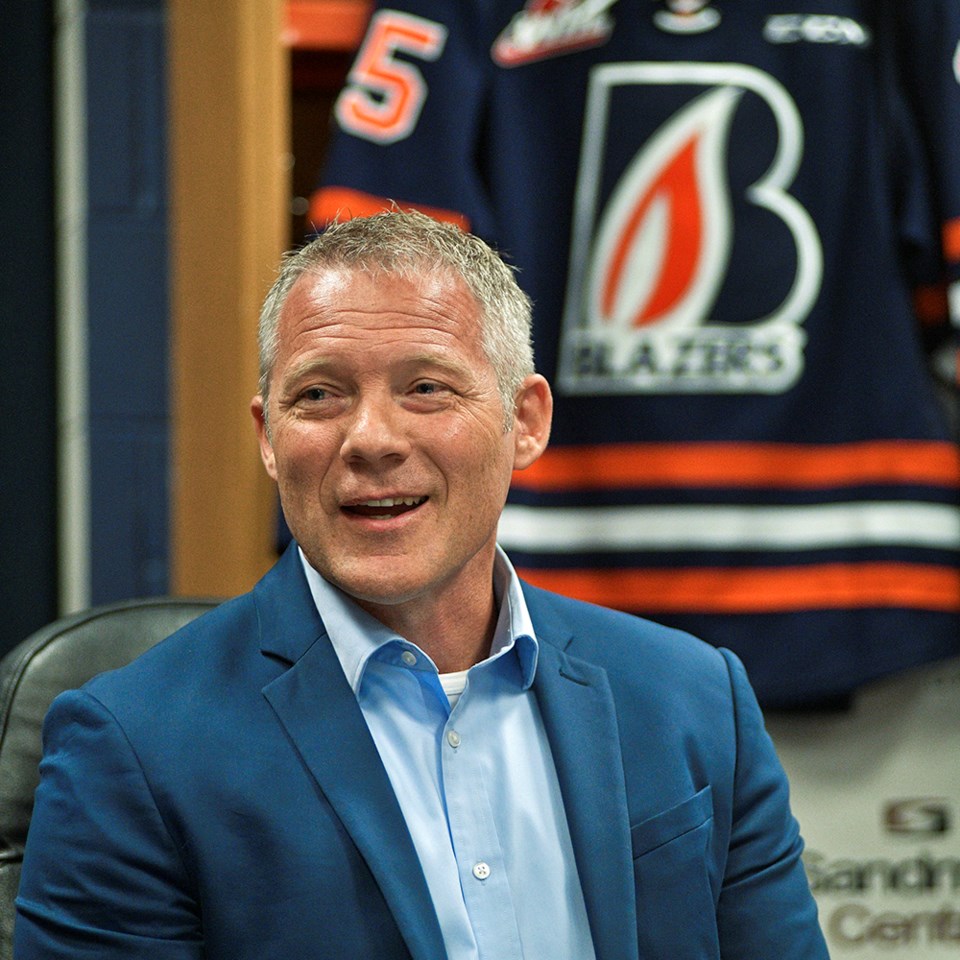 Once Clouston debuts, 10 coaches, including interims, have will have run the bench in 13 seasons.
The 51-year-old Viking, Alta., product and his family are moving to the Tournament Capital, where Clouston's wife plans to finish her nursing degree.
Clouston said he can see his clan being here for seven or eight years. Sydor might have to go elsewhere if things go that well.
But the future is not the focus, for now. Task No. 1 is forging relationships with each other and the players.
Training camp begins in two months.