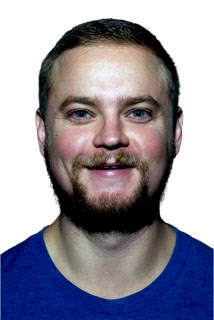 Moms and dads do not want to send their 14-year-old children away from home.
Nobody in Kamloops is thrilled to see eight of our best young hockey players farmed out to Abbotsford and Kelowna.
I spoke to parents of 2005-born, second-year bantam players to find out why they decided to let their kids leave to pursue their hockey dreams.
Seven play for Abbotsford-based Yale Hockey Academy and one toils for the Kelowna-based Okanagan Rockets.
The parents spoke on the condition of anonymity and aimed to explain why they felt compelled to make a difficult choice.
Not all of them are in total agreement with each other on certain issues, but most share similar thoughts in the following areas:
BC HOCKEY
The BC Hockey Zone program came into existence as a pilot project in 2016-2017, in part as an answer to hockey academies that are hoovering players away from their home cities
Soon after, the Kamloops Minor Hockey Association surrendered control of its tier 1 bantam team, which is now run by BC Hockey as the Okanagan Mainline Amateur Hockey Association Thompson Zone Blazers, with a catchment area that includes Chase, Clearwater, Kamloops, Lillooet, Logan Lake, Merritt and Thompson-Cariboo.
The team has been composed almost entirely of Kamloopsians.
Thompson Zone has enjoyed success in tournaments and bantam AA play, and finished atop league standings last season, but a group of parents did not feel their kids were playing against strong enough competition on a regular basis, meaning development was suffering during a key time before the WHL Bantam Draft.
The team has also not been a regular participant in tournaments that boast the best competition in Western Canada, the events that draw the most scouts.
"We're going to pay 10 grand to blow teams out for the majority of the year and, hopefully, we get into three tournaments where you might get two games, maybe three games, against a higher-end academy team that will test your kid," one parent said.
"We might have played the entire season and gotten 10 quality games against competitive teams had all of our kids stayed."
Had all of their kids stayed, the Thompson Blazers would likely have iced a team in the BC Hockey Major Bantam AAA Pilot Program league, which was established this season.
The league is also part of the plan to combat academies and the circuit in which they play — the Canadian Sport School Hockey League (CSSHL).
A few of the parents who spoke to KTW are not convinced competition in the major bantam league will be much different, and certainly not near the CSSHL standard.
"Even if our kids had gotten into the major bantam league, had everybody stayed, I think our team probably would have run the table pretty good," one parent said.
That sentiment was not uniform among those who spoke to me, but it was shared by the majority.
One parent felt particularly strongly that a jump to major bantam likely would have improved competition and allowed the team a better chance to play in marquee tournaments.
This season's top-tier bantam Thompson Blazers toil in the AA league and feature some players capable of playing in the major bantam ranks.
The leap to the major bantam league seems to have been hindered by a lingering disconnect between 2005-born Kamloops players' parents and the Kelowna-based BC Hockey brass that is in charge of the Blazers and the other Okanagan district zone programs — Central Zone, North Zone and South Zone.
A rift began prior to the 2018-2019 season.
"There is zero trust from our families," one parent said. "It's greasy. It drove our kids and our families away and BC Hockey wouldn't listen."
Added another parent: "They really wouldn't listen to the parents and the other people involved. They left us with no other option."
Miffed parents were approached and asked to keep their kids in the zone program, but it was too late.
"By the time they brought it to us, it's bantam draft year," one parent said. "You can't just hope it [the Major Bantam AAA league] runs good.
"A lot of parents had said stuff to the hockey board and they didn't really do anything until the very end. I was like, why now?
"If you're going to manage, you need to have ethics and morals."
COACHING
Brad Bowen is head coach of the bantam prep team at Yale Hockey Academy.
He is founder and president of the Vancouver Selects and has coached AAA spring teams in that program that featured 2005-born Kamloops players.
Some parents noted a gap between superior coaching at Yale and what was being offered by the Thompson Blazers.
"The trouble is they're not at home, where they should be as a 14-year-old," one parent said. "It was a hard, hard decision.
"It's basically a real big mess right now and our kids are getting caught in that."
ICE TIMES
Most parents agree ice times assigned to the 2018-2019 Bantam AA Thompson Blazers left much to be desired.
The team originally practised from 8:30 p.m. to 10 p.m. on Tuesdays and from 5:45 a.m. to 7:15 a.m. on Thursdays. A dry-land session ran 90 minutes on Wednesday afternoons.
Multiple parents said their kids were acting like zombies and academic results were taking a hit.
Less than two months into the campaign, a change was made to the ice times.
The team had practices from 5:45 a.m. to 7:15 a.m. on Tuesdays and Thursdays. Every second Tuesday, there was a power-skating session from 8:30 p.m. to 10 p.m. The two-a-day Tuesdays were marathons.
"At least give us one good one [ice time]," one parent said. "Not two shitty ones."
"Kids' practice from 8:30 p.m. to 10 p.m.? To me, that's beer league ice time."
The lack of available ice time in the city was blamed, a problem that affects many user groups in the Tournament Capital.
One parent suggested politics was also involved, saying the Kamloops Minor Hockey Association decided to look after its own programs first, assigning less desirable time slots to the Thompson Blazers because they are run by BC Hockey.
Nobody argued about one thing: Yale has it better.
The academy facility is a one-stop-shop for school and ice time during the day.
"Watching my kid, knowing that he is on the ice for at least an hour every day, at a decent hour, they're working out, they're schooling and they have to maintain a certain GPA to be allowed in the lineup — they hold these kids to a standard," one parent said. "It's not boot camp, but there is a standard that is expected to be met."
"It would be like the top Blazer bantam team having all their facilities inside Mac Park — classrooms, dressing rooms, rinks, gym, pool, gym class, with workouts every day throughout the semester."
Added another parent: "You're home by 5 p.m. at academies and can get to school work. Five ice times a week instead of two — it's a no-brainer."
The Kamloops players stay with billet families, some paired with Yale teammates based on relationships formed during spring hockey seasons with the Vancouver Selects.
THE COST
Parents agreed it was about $10,000 for their kids to play for the Bantam AA Thompson Blazers.
Yale charges $14,500 per season, but estimates varied on how much Kamloops parents end up paying when including billet-family agreements and other travel-related and gear expenditures.
The range was between $18,000 and about $23,000.
"Seeing what my son and these Kamloops kids get exposed to down at Yale, 100 per cent it's worth the money," one parent said.
Added another parent: "Absolutely, it's a burden. On a bigger scale, there are so many good athletes who are getting drained out of the game of hockey because they simply can't afford it.
"If you aren't affluent or semi-affluent, you can't really afford to play organized hockey, which is wrong."
One parent noted the $10,000 it costs to play at home in Kamloops does not include extra-curricular fitness training.
"It's really not that much more money [to play at Yale]," the parent said. "What you get there versus what you were getting here, it's night and day."
What can't be measured in dollars is the cost of a son missing his parents.
"He is coming home tonight and he's ecstatic to come home," one parent said. "He says, 'I need to come home, dad.'
"It's been a wonderful experience. He's having the time of his life, like a holiday with all his buddies, but going to school and getting good competition.
"But, at the end of the day, he's away from his family."
THE SOLUTION
The general feeling among parents is the outlook is bleak for imminent change that will lead to keeping the city's top bantam players in town.
Suggestions were made.
"The major bantam team, they all go to Valleyview [secondary]. Instead of gym class, they go to Valleyview rink, don't take ice time away from KMHA kids who are in school, and that block is a PE block they get credit for.
"The major midgets would do the same, but go to Kam High and Memorial Arena. The minor midgets would go to NorKam and Mac Isle."
But that would require BC Hockey, School District 73 and the KMHA to be on the same page. And the parent who suggested it said it is a pie-in-the-sky idea that doesn't account for roadblocks like transport for players.
"I've got friends getting their kids into hockey now, at six and seven. I say, 'Hey, start working on this now. You're going to be me in six, seven years.'"
One parent said the family's hand was forced. Because of the mass exodus, there is no major bantam team in town and playing AA was simply not an option.
"Is it the best for the kid as far as the draft? Probably," the parent said. "Is it the best for the kid to be away from mom and dad? Probably not. But you have to have everyone on board.
"If he had any hesitation about this, we would not have sent him."
Parents were uniform in saying they would love nothing more than to keep their kids at home.
"Why the heck would kids from Kamloops leave? Wouldn't it be better to stay?" one parent said. "It's not as simple as it looks, but it should be. There is no reason why we should have to send our 14-year-old boys away.
"They're over-the-moon happy just to be home for three or four days."
One parent suggested it may be too late to rectify the problem.
"It's got to a point so bad that lots of kids just went to the academy schools, so now their brothers are going," the parent said. "You have to get the mindset back for parents to trust BC Hockey."
"I'm 100 per cent in favour of keeping these kids at home, but we here in Kamloops have to provide these kids with the opportunity to stay home.
"I don't know if it will ever go back."