Something about Don Hay's retirement as head coach of the Kamloops Blazers seems offside.
Separate press conferences were held to announce Don's Decision, the catchy phrase used intentionally liberally by majority owner Tom Gaglardi when he spoke to media on Thursday.
That the owner and head coach did not participate in the same presser to announce such foundation-shaking news is not a good look, even if it's true their busy schedules didn't line up.
Gaglardi dropped the bombshells.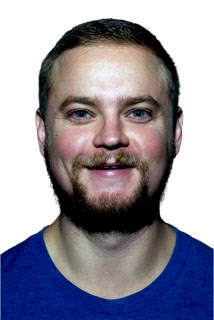 Hay is retiring from the head coaching job and becoming advisor to hockey operations, director of player personnel Matt Recchi and assistant coach Mike Needham will not be back next season and general manager Stu MacGregor will be dispatched to the Gaglardi-owned Dallas Stars' scouting staff, a fledgling cemetery for terminated Blazers' GMs. Craig Bonner has a plot.
When Hay returned from the lake in the Shuswap on Friday (he was sandbagging at his cabin and visiting granddaughters), he held court outside the Blazers' dressing room.
He read a prepared statement that clearly leaves the door open to him coaching again and was emotional when addressing the fates of MacGregor, Recchi and Needham.
The 64-year-old Kamloopsian fell on the sword and took blame for the team's shortfalls over the last four seasons. It was the honourable thing to do, even if he might really be thinking a workman is only as good as his tools.
At least two quotes from last week's news conferences suggest Don's Decision was not his decision alone.
Here's Hay, asked if he thinks ownership is doing the right thing by cleaning house: "I don't know if that's a good question to ask someone who just got let go, or just made the decision to go to a different role," Hay said. 
Here's Gaglardi, responding to a question about having to make changes now, instead of prior to 2019-2020, with the Blazers bidding to host the 2020 Memorial Cup: "Is this the year to make the change, to make all the changes? That was discussed among ownership."
If Hay was let go, you can't call it retirement. If Gaglardi made a change, you can't call it retirement. At the very least, those quotes cast doubt on how this is being sold to us.
But I've now talked to multiple smart hockey people who suggest this split is more mutual than it appears.
They say ownership wanted to go in a different direction and, at some point this spring, Hay decided he did, too.
So, why was it packaged so clumsily?
Eyebrows rose when Gaglardi said he was made aware of Hay's decision last Wednesday, one day before the owner staged a press conference. So, he learned of Don's Decision on Wednesday and by Thursday morning the mass culling was complete? That seems off.
Hay later said he had a meeting with friend and Blazers' president Don Moores earlier in the week, a tete-a-tete in which honest feelings were laid bare.
Bottom line: The PR messaging was loose.
Gaglardi said on Thursday he had not spoken or communicated with Hay since learning of Don's Decision on Wednesday. If the winningest head coach in WHL history announces his retirement, doesn't the owner pick up the phone and call him? 
Gaglardi admitted the following things: Ownership is unhappy. There is concern about Hay's ability to connect with the modern-day junior player. Changes have been contemplated. If a coaching change was going to be made, it likely had to be made this off-season and not prior to the 2020 Memorial Cup year. Missing the playoffs is unacceptable.
So, if Don's Decision never materialized, would ownership have been content to continue along the path it was on, given all of those admissions? Was the plan to do nothing if Hay didn't retire?
I stood alone with Hay at Sandman Centre in March and asked him if he wanted to be back behind the Blazers' bench next season. The answer was a resounding yes.
Granted, people change their minds. 
Maybe 64-year-old Hay had an epiphany and decided it's time to spend more time with family.
Perhaps he woke up one morning and realized travelling across Western Canada on a bus is no longer for him.
I don't buy either of those reasons.
If Hay was truly agreeable to leaving now, something else must have happened.
From what I gather, he's still healthy and he loves the grind. He lives for it. The guy just finished flying across the globe for a hockey tournament in Russia.
I still find it hard to believe Hay would just up and pull the plug on the chance to end his career with a Memorial Cup victory on home ice in his hometown in 2020. I know that's a "Disney scenario," as Hay quipped on Friday, but that was the goal when the bid was announced in November.
"That would be a great way to end a coaching career, no doubt about it," Hay told me in November.
So, what actually happened here?
Perhaps brass was worried about fallout from firing a legend, especially among season-ticket holders who are ardent Hay disciples, so they drummed up a retirement scheme and came to an agreement with Hay to go along with it.
That is not an uncommon route in the hockey world and it would be done partly out of respect for Hay.
Or maybe Hay has been underwhelmed by support received during his second tenure here. 
Was he given the type of players he wanted? Was he able to ice a Don Hay team? Did the future here start to look bleak? Was he offended by something ownership confronted him with after the season? Were there complaints from players?
Maybe he just wanted out. 
The answer is likely somewhere in the middle of those two scenarios.
It's likely he realized he's neither happy here nor particularly wanted by ownership anymore. It was time to move on.
Hay's demotion to advisor to hockey operations seems like a ploy to soften the blow of his departure. 
What that role looks like next season will be up to the GM and head coach. It could work or they may not want him around. Hell, he might have work elsewhere by then. 
As has been the case with several big PR moments in recent Blazers' history, this was a bungle job.
The question now  — is this shakeup a good thing?
Stomping on graves isn't my thing. I had pretty solid working relationships with Hay, MacGregor, Recchi and Needham. But they know hockey lifespans are short and results weren't there.
Recchi had a 10-year run. It's tough to argue fresh ideas in the scouting department will hurt the team. Younger GMs and coaches are trending. Moving into the present from the past seems like a promising idea.
If the right GM is hired and given freedom to run his own operation, the total makeover can be a success.
Gaglardi has to get it right this time. The city is tired of debacles, both on and off the ice.
He knows that.
"I don't know how you can say anything is working well," Gaglardi said. "I don't know what else to say other than the fact is we haven't done a good enough job."