Former Kamloops Blazers' head coach Guy Charron has taken over as commissioner for the tier 1 junior B Thompson Okanagan Junior Lacrosse League (TOJLL).
The league has never been short on fiery personalities and hot-button issues — and this year is no different.
Last October, the B.C. Lacrosse Association voted to dissolve the province's intermediate A and B leagues and create a three-tier junior B system, with all leagues being composed of players ages 17 to 21. The decision passed by a vote of 63-6.
The BCLA directorate members who voted in favour of the move envisioned a system in which former intermediate A squads would become tier 1 teams, junior B teams from 2017 would become tier 2 squads and intermediate B outfits would become tier 3 teams.
Ontario runs a five-year junior program and the BCLA is aiming to build a similar system.
"It's a long time coming and a great idea," New West junior A president Walt Weaver told the Burnaby Now in October. "The junior B program will be a true feeder program for the junior A team and players have an opportunity to spend five years together, as they do in Ontario." 
The West Coast Junior Lacrosse League (WCJLL) and Pacific Northwest Lacrosse League (PNWLL) have hopped on board, but the third B.C. Junior B Lacrosse League, the TOJLL, is having none of it.
Governors of the Kamloops Venom, Vernon Tigers, Armstrong Shamrocks and South Okanagan Flames of Penticton declared the TOJLL a tier 1 league. 
"They wanted to take all of our top players from all of the Interior and they would have had to play down on the Coast," Venom governor Carol Pittman said. "The [Okanagan] Wild was fine as a two-year program. Our younger players would come back to us when they get older."
The Okanagan Wild were granted a 16- to 18-year-old B.C. Intermediate A Lacrosse League franchise last season and governor/general manager Martin Gardner was looking forward to jumping into the tier 1 junior B ranks this season. 
He was forced to fold the team when the TOJLL declared tier 1.
"We needed co-operation from the junior Bs from last year and for them to become more of a development league, but they are not willing to do that," Gardner said. "It was a battle we couldn't win. We would need to call up tier 2 players to play at this level. 
"The Wild is simply on hold. Hopefully, when their eyes open, we can come back. A lot of players are going to go play at the Lower Mainland again."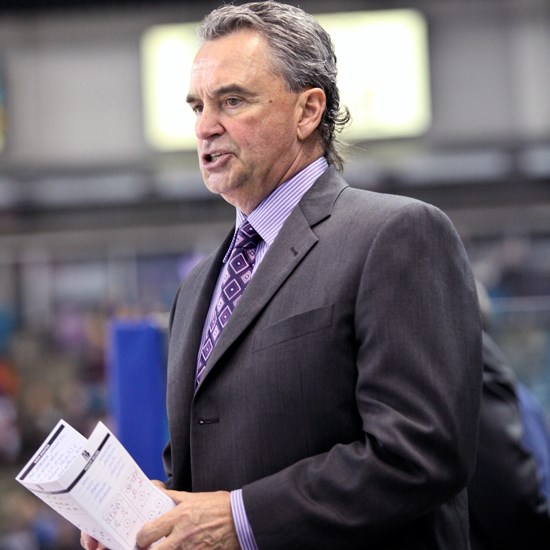 Welcome to the party, Mr. Charron.
"At this point, I'm supporting our governors," said Charron, who replaced former TOJLL commissioner Dan Wray.
 "I felt I'll support what you guys want, but I don't know if we should be tier 1 or tier 2. For me, with no experience, I'll support what our governors want, but it brought a conflict with BCLA."
It is unclear if the TOJLL champion will advance to a provincial championship, as the league seems marooned in the Okanagan, operating at arm's length from the WCJLL and PNWLL.
The TOJLL became a four-team league when the Kelowna Raiders announced they cannot find enough players to floor a competitive team in 2018.
"We're hoping we can help Kelowna somehow," Pittman said. "We really want Kelowna back. They have like double our population."
In 2017, the Raiders were outscored 206-52, forfeited three games and finished 0-16.
"It was a tough loss to lose Kelowna, but you don't want teams that are so inferior," Charron said, noting he would like to see the Raiders return to the league in the future.
"You want a league to attract fans and be competitive."