Mark Holick was master of ceremonies and his wife, Janet, was maid of honour at the Robinson wedding, when Colin (Toledo) and Tracy got hitched in 1997.
Twenty-five years later, Toledo played officiant to Holick's union with the Kamloops Blazers.
Holick was named associate coach of the WHL club on Thursday (Aug. 12), replacing Cory Clouston, who stepped away from the position on Wednesday, citing personal reasons and a desire to spend more time with his daughter.
Shaun Clouston, head coach and general manager of the Blazers, was surveying options for his brother's successor when Holick's name came up.
"Toledo [the Blazers' trainer] reached out via text. I trust Colin 100 per cent," said Holick, who succeeded Cory Clouston as head coach of the Kootenay Ice in 2007-2008. "I said, 'Yeah, I'd be willing to sit down with Shaun and listen.'
"Everything I heard, I liked."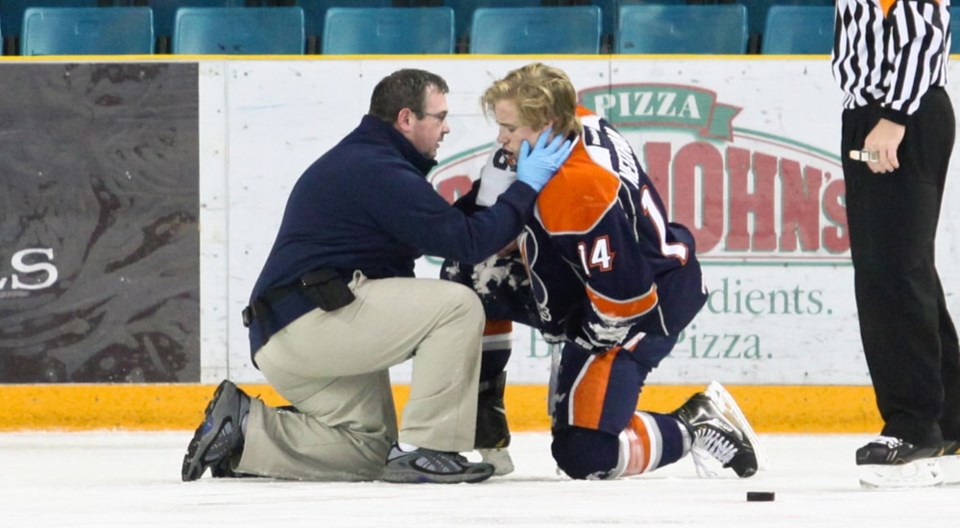 Robinson was trainer and Holick assistant coach for the Langley Thunder in 1995-1996, when the club reached the B.C. Hockey League final and lost in five games to the Vernon Vipers.
"We built a friendship that has lasted the test of time," Robinson said. "His wife has been calling my wife a lot and saying, 'The band is back together.'"
Shaun Clouston and Holick's relationship has been strictly professional, one of mutual respect developed throughout concurrent hockey lives.
Holick, a 52-year-old Saskatoon product, has coached at the junior A level, in the BCHL and AJHL, and in the WHL, with the Ice from 2007 to 2010 and with the Prince George Cougars from 2012 to 2016. He was named WHL coach of the year in 2010.
He toiled in the WHL in the 1980s, along with Shaun Clouston, who coached for the Medicine Hat Tigers from 2003 to 2019.
"We coached against each other and I totally forgot we played against each other," said Holick, who moved to Penticton when he was 15 and finished high school in the Peach City. "He was captain in Portland. I was in New West. I forgot he was in Tulsa when I played in Dallas in the Central League. We had some memories there."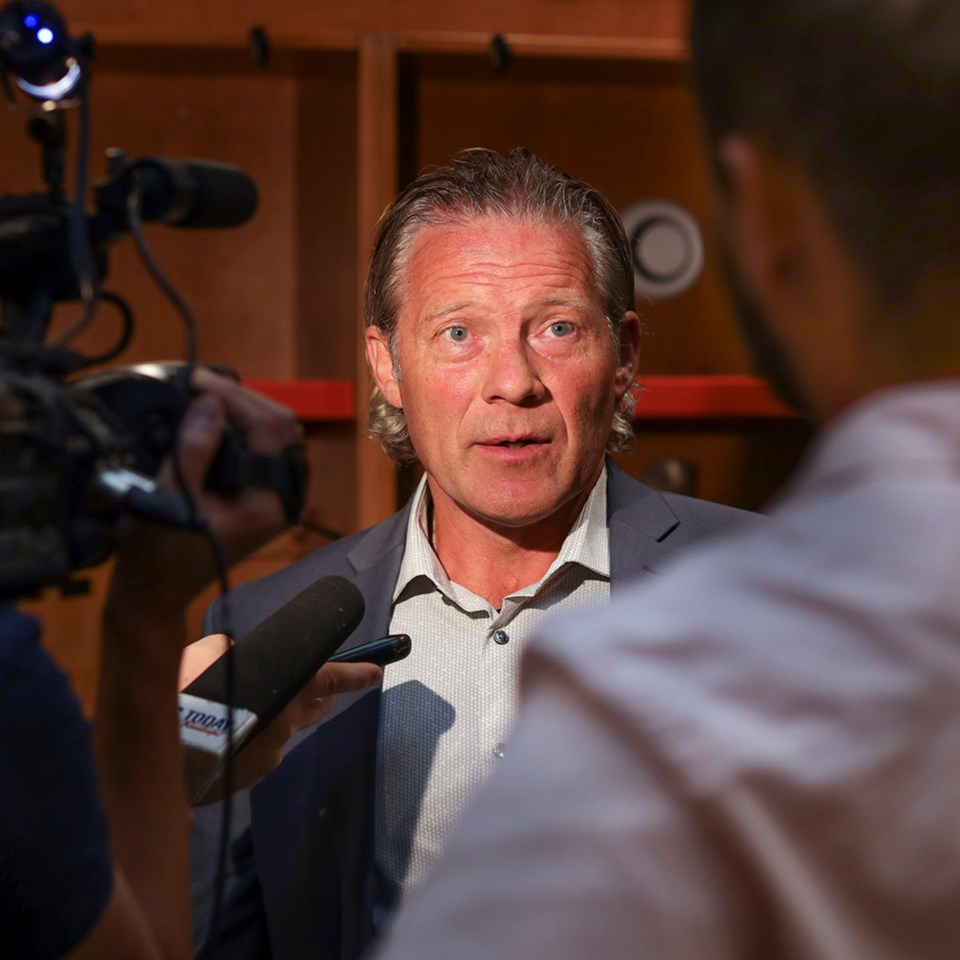 Shaun Clouston was looking for someone with experience to replace Cory, a former NHL, AHL and WHL bench boss who received rave reviews from Blazers' majority owner Tom Gaglardi, most notably for his work on special teams.
"It was a name that popped up," Shaun Clouston said. "Mark is good friends with Colin and we've had some conversations regarding Yale prospects."
Holick most recently coached Abbotsford's Yale Hockey Academy's under-18 prep team, from 2018 to 2021.
"With me accepting the general manager role, I just felt it was crucial that we got this right," Shaun Clouston said. "Mark is a real personable guy. That's important in today's game with the young players. He's got great presence and energy. I'm looking forward to it."
Holick was not looking to leave Yale, but the opportunity in Kamloops seemed a good fit.
"I've talked to a lot of people," said Holick, noting both him and his wife have family in Penticton, and his father used to run a business in Kamloops. "They all said this team is ready to win and to compete for a title. That's intriguing."
Cory Clouston told KTW in June he would have interest in becoming head coach of the Blazers if Shaun vacated the head coaching role to become general manager, a position that opened when Matt Bardsley left the team earlier this summer.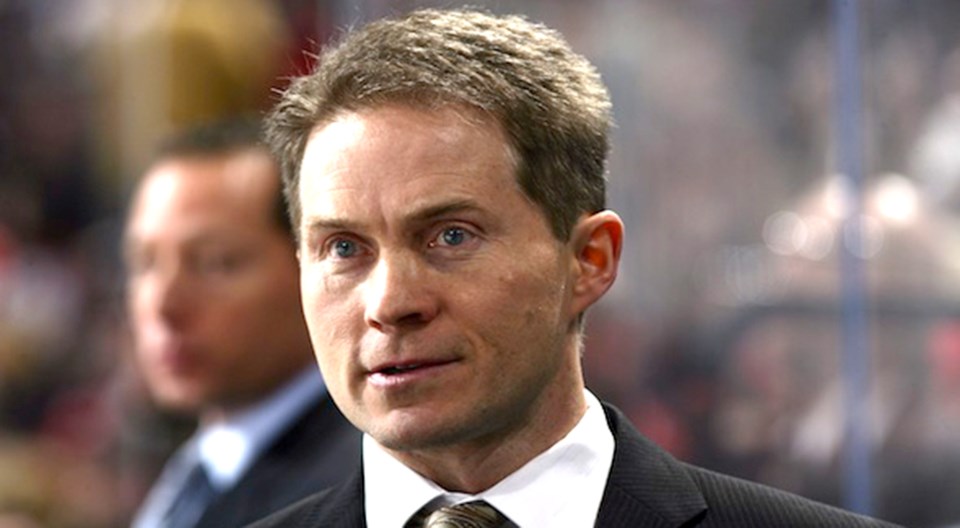 Shaun Clouston, who was hired as head coach of the Blazers in June of 2019, was promoted in July to GM and head coach.
"It's not an easy decision [to leave], but it was an easy decision," said Cory Clouston, who joined the Blazers in October of 2019 and helped the club to back-to-back B.C. Division championships.
"To leave an organization that's done a lot of good work in the last few years and has a great future wasn't easy. But, in saying that, for me to focus on my daughter is a very easy decision."
Cory Clouston, whose family is based in Cranbrook, is not closing the door on coaching in the future.
"I don't ever want to say never," Clouston said. "I'm not going to close the door on any of that. As of right now, it's the right time for me to not coach."