As a parent, I believe we want to instil certain virtues and values in our children.
We have two daughters, ages 10 and six, and some of the things we hope they learn are the value of a dollar, confidence to know right from wrong, compassion for others, etc.
Often, life pulls us in many directions, causing us to lose focus. I believe the world of investing can be similar, especially during the ongoing pandemic and Russia-Ukraine tensions.
It seems the media always has breaking news' and because there is so much noise, even the most seasoned investors can get spun around.
It is worthwhile to come back to your foundation and beliefs.
A few years back, Keith and I attended a workshop that pushed us to put our investment beliefs in writing and back them up with academic evidence. We strive to build client portfolios aligned to clients goals and comfort. Furthermore, we try to balance three competing forces: return, risk and costs (fees and taxes). In addition, we try to reduce investor emotion by building portfolios that generate consistent income and lower volatility.
The attached table is an introduction to our 10 core beliefs which we plan to highlight and feature in future articles: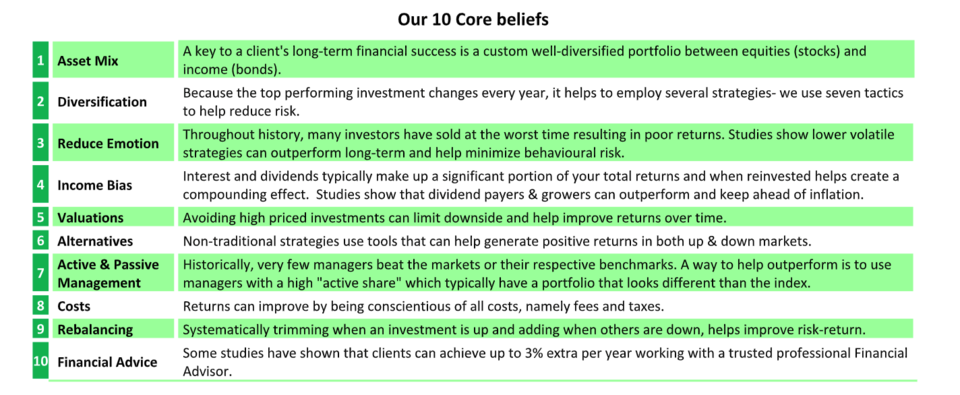 Written by Eric Davis.