"Joy" and "home renovation" aren't often used in the same sentence.
Sure, renovations can be excellent investments in your own home that you get to enjoy for years to come. But the process can be painful and overwhelming — there are so many choices to make and miscommunication between you and your contractor can lead to higher costs and a result you're just not happy with.
Five Oak Contracting has thought long and hard about how to reduce that stress and keep the joy in the renovation process — and it comes down to communication and planning.
"When hiring contractors for renovations, there's a big stigma that contractors are out there to take advantage of you," said Mike Whitfield, co-owner of Five Oak. "We're trying to break that stigma and keep everything open and transparent for our clients. There's nothing hidden. Everything is out in the open and broken down."
They've invested in a cutting-edge project management program that allows all the steps of a renovation project to be logged and kept online. All communications, daily foreman updates, material choices, schedules, and live updates on the final price tag is kept in one place. This allows everyone involved in the project to have easy access to accurate and up-to-the-minute information.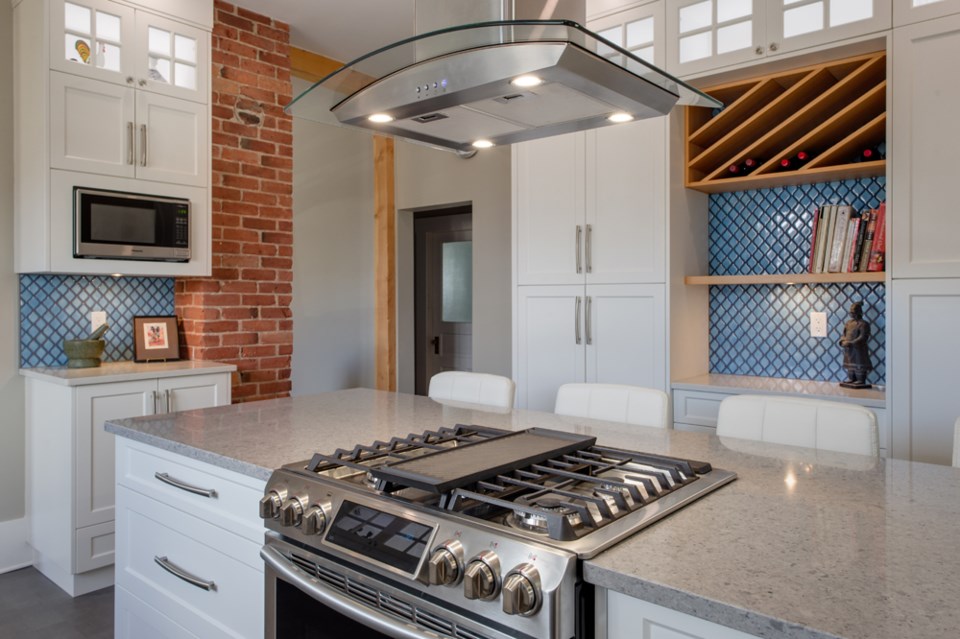 They're also pleased to be able to offer free design consultations as part of their renovation packages, with a design consultant on staff who is there to work with you every step of the way.
That person is co-owner Brandi Whitfield.
"With every job, we've got somebody that helps them pick out all their finishes and stay on budget" Brandi explained. "We do that for free and that's one big thing that no one else does."
Mike started his carpentry work in 2001, but he and his wife decided to open their own business five years ago after having their first child. Their business has expanded quickly since then.
When they first opened their doors, it was just Mike with a truck and some tools. Now they have an office and a showroom downtown, multiple full-time staff members and a team of subcontractors that specializes in renovations. The subcontractors work so frequently with Five Oak that they are considered part of the team.
"We use the same sub-trades on every project and have for years" said Mike. "These are smaller, owner-operator companies like us, with ties to the local community and with the same mindset. I consider them part of the Five Oak family."
The business is a member of the Canadian Home Builders Association-Central Interior and was the first — and remains one of the only local renovation companies — to be endorsed by HGTV star Bryan Baeumler and Baeumler Approved. For the last two years in a row, Five Oak has been voted No. 1 in Kamloops This Week's Readers' Choice Awards for Kitchen Renovations and runner-up for General Contractor.
In 2020, Five Oak also won the Best of Kamloops award for Overall Renovator.
In the end, the business is dedicated to helping families, whether that's through the renovation work they do for Kamloopsians or the local businesses they work with on those jobs.
"We're a family business," Brandi said. "We started in our family home, we're husband and wife, we both have our roles, we both work together."
If you're interested in learning more about their processes check out 5 Oak Contracting online or call 250-318-0946.