Elevate your lifestyle.
That's the best way to describe Kamloops' newest 40-suite condo development — Rockcliffe at TRU, now entering a hot housing market.
With February and March seeing Kamloops' best real estate sales in a decade, Rockcliffe at TRU — a Kelson Group development with market condo units open for general sales on May 1, 2021  — is anticipated to be a hot ticket for homebuyers seeking luxury living and nearby amenities. 
"In the city, we're in a complete supply shortage right now," said Brendan Shaw, managing broker for Brendan Shaw Real Estate.
The timing is perfect for Rockcliffe at TRU to enter the market.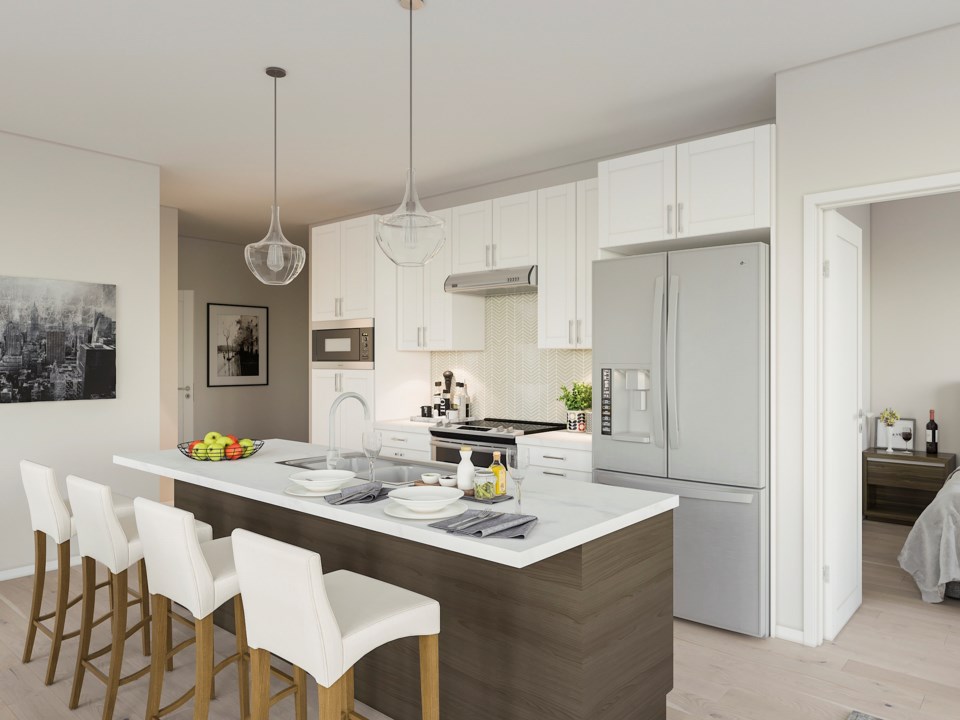 "Over the past couple of months, there has been growing anticipation in the community to see the latest condo building at The Reach neighbourhood at TRU," Shaw said. "Kelson Group is diversifying and taking a step forward from their experience from building purpose-built rentals and building specifically to sell to the general public."
Located at 875 University Way, in the heart of the Thompson Rivers University campus, Rockcliffe condominiums are not only designed with panoramic city and campus views in mind, but with a view to the future.
It is part of The Reach neighbourhood, a 90-acre  mixed-use development on the TRU campus. Unrivalled in location and amenities, this 40-suite condo development overlooks the Thompson Valley and is within walking distance to shopping, transit, restaurants and many recreational activities. The campus setting offers a vibrant and sustainable lifestyle, with easy access to all of life's amenities, including unparalleled biking and hiking trails. As well, the  Tournament Capital Centre and Canada Games Aquatic Centre are a short walk away for a workout in the gym or some laps in the pool. 
With options from cozy studio units to top-floor two-bedroom suites featuring private roof top  decks, Rockcliffe will match the lifestyle homeowners envision. Beautiful transitional detailing will allow  owners to express their own creative vision of home. A soft, warm colour palette with natural wood tones and stone finishes will complement the stunning river valley, mountain and forest views. High end finishes built to last. Custom storage solutions are a part of the design in the closets and bathrooms, and state of the art window coverings are included.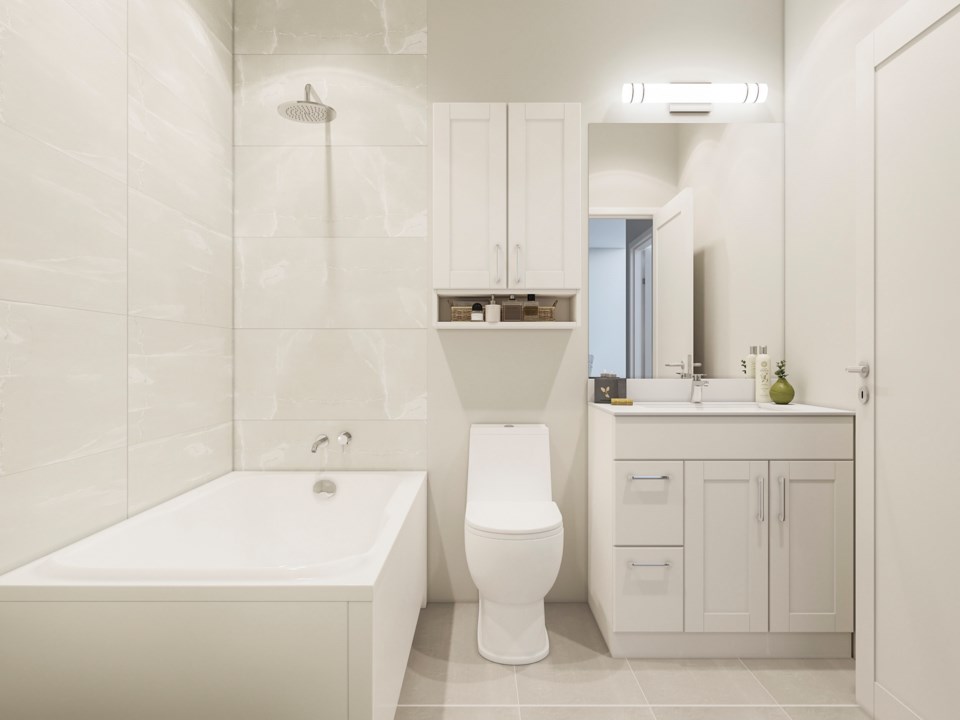 The elegant design and sleek appliances are standout features in the modern condominiums. In addition to vinyl plank flooring, air conditioning and in-suite laundry, suites come complete with internet and cable hookups, automated security and more, all to elevate one's lifestyle. Rockcliffe also features underground parking, storage lockers and bike storage.
"A lot of people who have approached us are downsizers looking to sell," Shaw said. "They're looking to get out of their four- or five- bedroom house and move into something that is more suitable to what their lifestyle is at this time."
Studio and one- and two-bedroom suites are available for sale and move in is projected for this summer.
An appointment registry opened on April 1 and those interested have booked a time slot for the sales event beginning on April 10. 
"I've been blown away by just the amount of interest in this project. Due to COVID, we're essentially going virtual for our sales process," Shaw said. "Sales will be readily available for people and it will be first-come, first-served."
For more information, call 778-765-2159 or email Brendan Shaw directly at brendan@bsre.ca. The website is liveatrockcliffe.ca.