Thousands of donors pushed Thompson Rivers University's Limitless Campaign over its ambitious $50-million goal with unparalleled support, reaching an unprecedented $53.7 million.
The multi-year campaign wrapped up on March 31. It aimed to raise $50 million by TRU's 50th anniversary in 2020 — the highest fundraising total ever for the region. Donors ensured that goal was not just reached, but surpassed, to fulfill the four pillars of the campaign: student support, research and innovation, community collaboration and building capacity.
Limitless wasn't without its challenges, particularly in the final year when the COVID-19 pandemic created unexpected hardship for many. Regardless, 4,500 donors stepped forward, showing they understand students' potential and the importance of education and research.
Their commitment was Limitless.
University president Brett Fairbairn said he is proud that donors and alumni have shown how much they believe in TRU, its faculty and its students.
"It's impressive that so many people gave to the Limitless Campaign. It demonstrates the widespread recognition of TRU's vital role in the future of our students, and in the future of our region and our province," he said.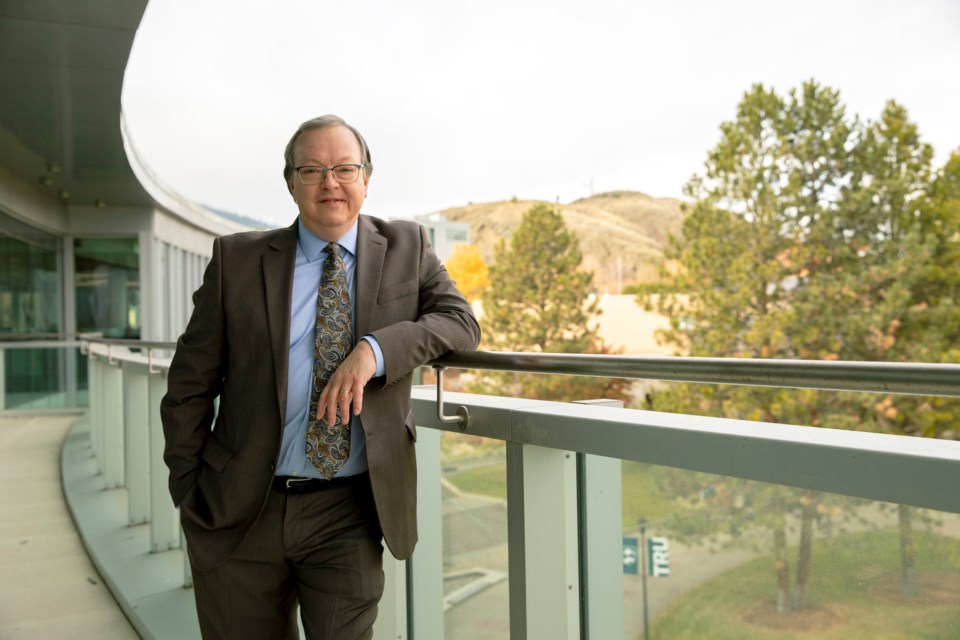 Donations came from community members, alumni, companies, organizations, individuals and even students themselves, through the TRU Students' Union and Society of Law Students.
Longtime donors gave yet again because they understand the value of education and innovation, such as Spencer and Janet Bryson, Ken Lepin, Gwyneth Lamperson, Greg and Don Garrish, Frank Quinn, Roland and Anne Neave and family and so many more. New donors came on board, such as the Sisters of Saint Ann and James Bain of Lillooet, who left his estate to fund bursaries for women in Science, Technology, Engineering and Mathematics.
Corporations, community organizations and foundations joining Limitless included the Windsor Plywood Foundation, Fulton & Company LLP, KPMG in Canada, Andrew Sheret Ltd., TRU Alumni and Friends Association, RBC Foundation, Law Foundation of BC and the four Kamloops Rotary clubs.
Drew Rose, who was recently accepted into TRU's Bachelor of Education program, has received multiple student awards, including the Neil Woolliams Family Award and the TRU Foundation Award. The recognition and financial boost have kept him inspired.
"My experience at TRU has been life-changing and I cannot express my gratitude in words for my educational opportunities. TRU has allowed me to grow into the Indigenous individual I want to be, not only for my family, but for my ancestors," he said.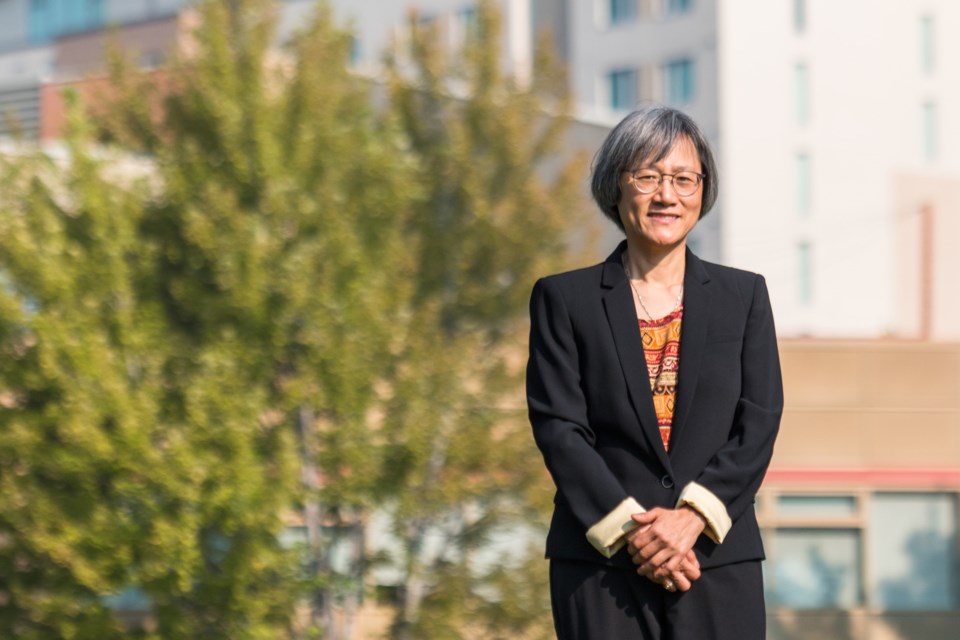 "Being a mature student and having a couple children, it makes it tough being on a student's wage. . . . I am very honoured and words can't describe how happy my family and I are to be receiving these contributions from these wonderful donors. All the hard work and late nights that we have been through and then being recognized for it is something special. These awards have made it possible for my family and I to move forward in a good way."
Campaign co-chair Fiona Chan — herself a donor who has served with TRU in various capacities for more than 25 years — said seeing donors push Limitless beyond its goal reinforced for her that the community values education as much as she does.
"I strongly believe that education raises us all to a better life. That's why I've been so involved for so long, and why I have supported Limitless," Chan said.
TRU vice-president university relations Brian Daly said the university is sharing a video to express gratitude to all who gave to the Limitless Campaign.
"We want donors to know their contributions are so gratefully appreciated, especially during these unforeseen circumstances with the pandemic. The fact that people supported Limitless even in difficult times speaks volumes about the unique relationship TRU has with its community," he said.
Learn more about Limitless by clicking here.